Town & Country Engineering had a productive time at the 57th WWOA Annual Conference in Wisconsin Dells. Two of our engineers presented at the conference. Ben Heidemann, Vice-President of Town & Country Engineering, presented in collaboration with Nate Tillis and Sam Platow. They focused on the creation, design, staffing, construction and start-up of a joint sewerage commission between the Town of Sullivan and the Village of Sullivan, along with associated regional wastewater treatment facilities. The presentation highlighted the challenges and importance of communication and teamwork in the successful execution of such projects. It also shed light on the difficulties of construction in the 2020's and the unique challenges associated with creating and staffing a new treatment facility with part-time, after-hours staff.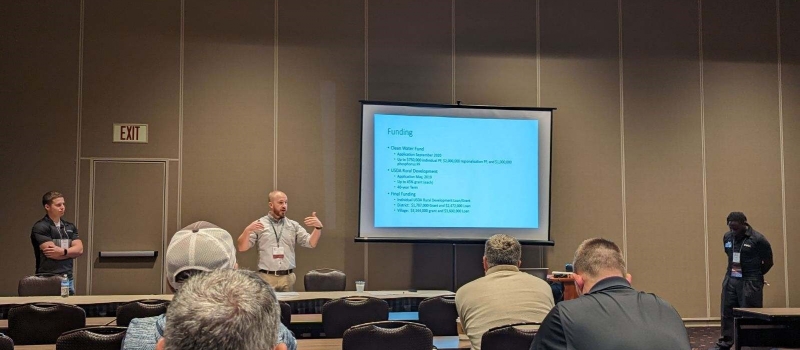 Debbi Goehner's presentation on data analysis in the wastewater industry appears to have been particularly informative, focusing on various aspects of data management and its practical applications. The key points mentioned in her presentation include:
Software Packages: Debbi highlighted the importance of using specialized software packages for collecting and retrieving data in the wastewater industry. These software tools likely help streamline data management and analysis, making it easier to monitor and optimize operations.
Remote Access: Securely accessing data remotely is crucial in today's technology-driven world. This capability allows wastewater professionals to monitor and manage operations even when they are not physically present at the treatment facilities.
Data Analysis: Debbi emphasized the role of data analysis in improving various aspects of wastewater operations, such as energy management, predictive maintenance, predictive optimization, asset tracking, and troubleshooting. Data-driven insights can lead to more efficient and cost-effective processes.
Real-Life Examples: Providing real-life examples of how data analysis has successfully solved problems in the wastewater industry likely gave attendees practical insights into the potential benefits of data-driven approaches.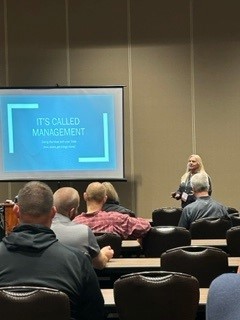 Overall, it seems that the conference provided a platform for valuable knowledge sharing and networking within the wastewater industry, with a focus on data analysis and project management.