Geographic Information Systems (GIS)
Our mapping services start with a straightforward premise: bringing together the right people and the right technology ensures that every project, whether large or small, meets the highest professional standards at a competitive cost.
Our GIS professionals lead each project team, assisted by experienced field crews and technicians, and perform a full range of mapping services. To provide you with maximum accuracy and efficiency, we employ state of the art technology, including:
Global Positioning Systems (GPS), total stations with electronic data collectors and robotic instrumentation in our field operations.
Advanced GIS software for both network-based and cloud-based mapping platforms.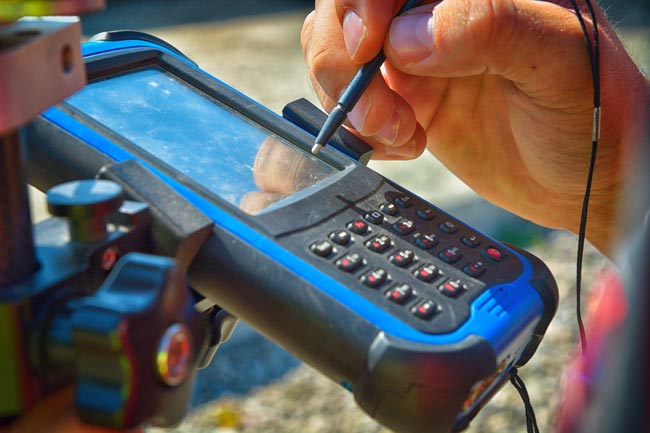 GIS MAPPING
GIS or Geographic Information System, is a generally digital form of managing data that has a geographic location component. We have been involved in GIS activities extending from simple mapping projects to providing expertise in the development of municipal and other local governmental GIS systems. We can employ GIS methods to develop accurate geospatial infrastructure data in a customized format to meet the special needs of each client.
TESTIMONIALS
I want to thank you and all the staff at Town & Country for working with us this year! It's really amazing to have the knowledge and expertise with friendly service of the company behind our Village!

Village of Black Earth

I would like to thank you and your staff for all of the hard work you put in on the Rimrock Interceptor project resulting in its success. Town and Country did a great job and we look forward to working with you again in the future.

Madison Metropolitan Sewerage District

...I am grateful for your attention to detail, the prompt way you respond to questions and problems, your knowledge of the Village and our needs, and your willingness to work with us. I sometimes feel guilty bothering Mike so often, but he is always willing to take my calls. The money we invest for your expertise is well worth it. As long as I am Village president (and I hope even longer) the Village will be doing business with Town and Country. Thank you.

Village of Potosi

Although I have not had the opportunity to speak with you in person yet, I wish to take this moment to thank you from the bottom of my heart for the work you have done on both the upcoming treatment plant and aligning us for the grant money. The City of Rhinelander is permanently indebted to you and my thanks seem to be only a drop in the bucket. You have proven to me without a doubt why we have hired you and your firm for the biggest project in the city's history.

City of Rhinelander